OUR PHILOSOPHY
اِھْدِنَا الصِّرَاطَ الْمُسْتَـقِيْمَ۝
"Guide us on the Straight Path." (Holy Quran, Surah Al-Fatiha: 1, 5)


We seek Allah's help in guiding our young generation towards the Straight Path – the successful direction of human life.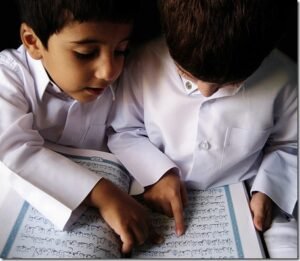 Overall Great Academic Organization
Teachers are the heart and soul of our daily operations. Our teachers are among the finest, well trained, and most dedicated tutors. Group of cultivated teachers and Fast management is heart of any academy to run. The administrative staff is playing an increasingly central role in higher education. Combination of overall good staff leads to the growth of changes in the delivery of higher education.
Popular Online Courses

Guaranted Career Security
Books and Library

Easy to Learn Every Time
Experienced Faculty

Flexible Payment Methods